Our association and our partner, the Donatin association, are in the process of raising funds for the construction of a new orphanage and a new school. But why? And what will this building look like?
The need to replace the old buildings
Currently, the home is not suitable for housing the sixty children. The dormitories are too small and poorly ventilated. The kitchen, showers and toilets are outside without a roof, which poses a problem especially during the rainy season. The construction of these buildings will ensure a strong and stable future for the association. The living and teaching conditions will be significantly improved.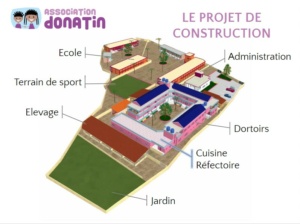 The appearance of the new buildings
What will the new buildings look like?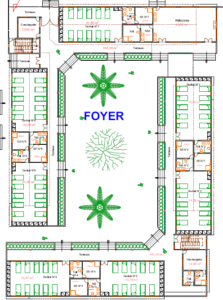 – Twelve classrooms for the primary school
– Two study rooms.
– Seven 10-bed dormitories.
– Three administration offices in the foyer
– A laboratory
– Two multipurpose rooms
Not to mention the water rooms and other rooms necessary for the proper functioning of such a project!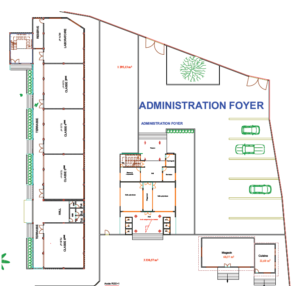 In addition, there are outdoor spaces: a breeding center for animals, a garden and a vegetable garden. For the moment, there are fields of cassava, peppers and sweet potatoes.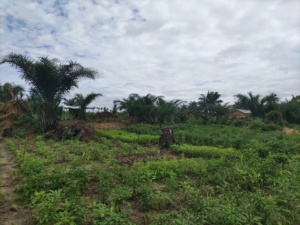 These structures will be perfect for the children of the association, both residents and non-residents. We are sure that their quality of life and education will be greatly improved.
What are our needs?
The land has already been purchased. Located a few kilometers from the current buildings, this area measures 1.36 hectares. In order to begin construction, 120,000 euros are needed. This projection comes from the architectural office ARCHONTHAS-THEOS.
Our biggest challenge is financial. We hope to be able to finish in October 2023 (emoji?). If the funds are raised, we will first build the orphanage to accommodate the children in a place adapted to their needs. The school will complete this project as soon as the money has been collected.
If you want to be part of this adventure, please donate to us: https://volodalen-association.com/nous-aider/